HIGHLIGHTS FROM THIS WEEK
Brazil is in dire need of more and better infrastructure investments

Policy Brief | Otaviano Canuto
A recent Ipsos survey found the Brazilian population to be the most dissatisfied with infrastructure services (transportation, energy, water and telecommunications) among the 28 countries covered by the work. Not surprising if we observe the lack of infrastructure investments in Brazil since the 1980s…
The strategic extension of the United Arab Emirates: Determinants, objectives and some implications for the Horn of Africa

Policy Brief | Jamal Machrouh
Increasingly, the United Arab Emirates (UAE) strengthens its position within the Arab region that is of strong geopolitical attributes. There has never been as much diplomatic and military activism in the UAE's history as in the last decade. Such a situation raises …
Guinée : le projet de réforme de la Constitution suscite la controverse

Opinion | Oumnia Boutaleb
En 2001, la Constitution guinéenne est sujette à modification par référendum dans un contexte de latence politique. Au pouvoir depuis 1984, et arrivé au terme de ses mandats en 2008, l'ancien président, Lansana Conté, use de cette nouvelle Constitution pour supprimer la limitation du nombre de mandats et parvient à se maintenir au pouvoir…
THE POLICY CENTER REPRESENTED IN NATIONAL & INTERNATIONAL FORA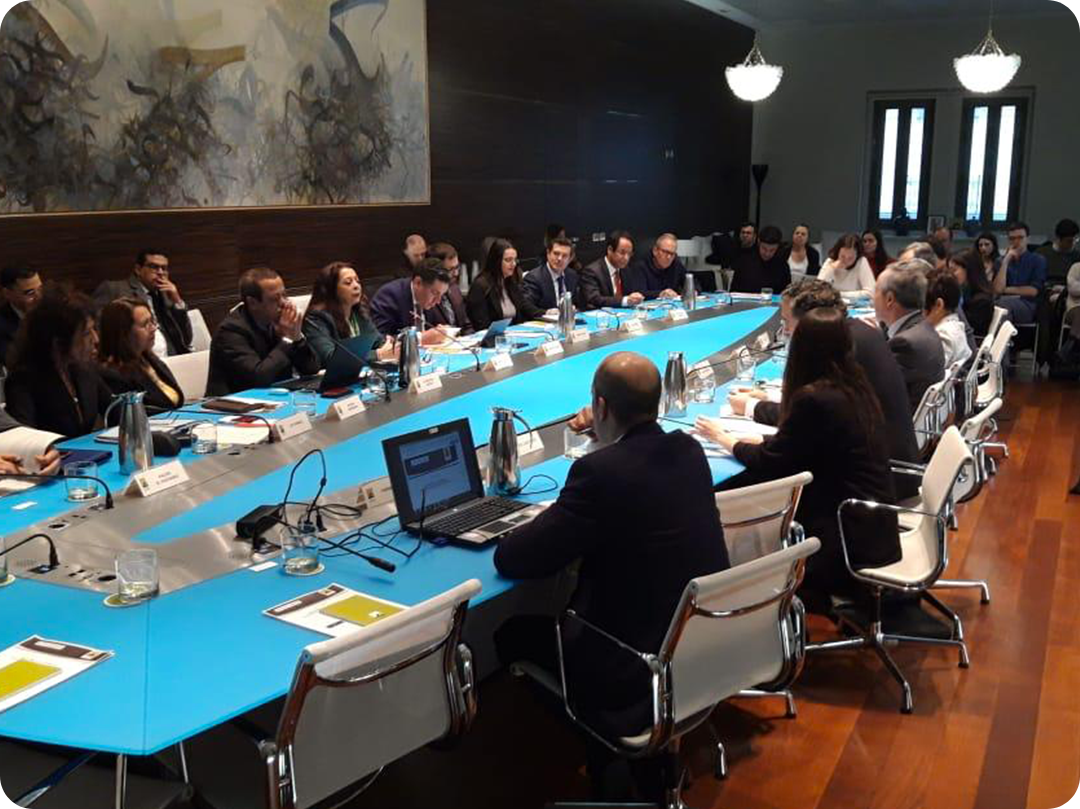 Spain-Morocco Relations: Sharing Perspectives in a Dynamic Neighborhood
Our President, Karim El Aynaoui along with our Senior Fellows Nouzha Chekrouni, Rachid El Houdaigui, Len Ishmael and El Mostafa Rezrazi have expressed their perspectives in a debate platform organized by the Policy Center for the New South in partnership with Casa Arabe, on the cooperation between Spain and Morocco in a dynamic neighborhood. Our delegation discussed the current challenges Morocco is facing but also the opportunities in working with Spain and the European Union towards a common objective in the domain of migration, security and economy. The seminar took place on January 27th, Madrid, Spain.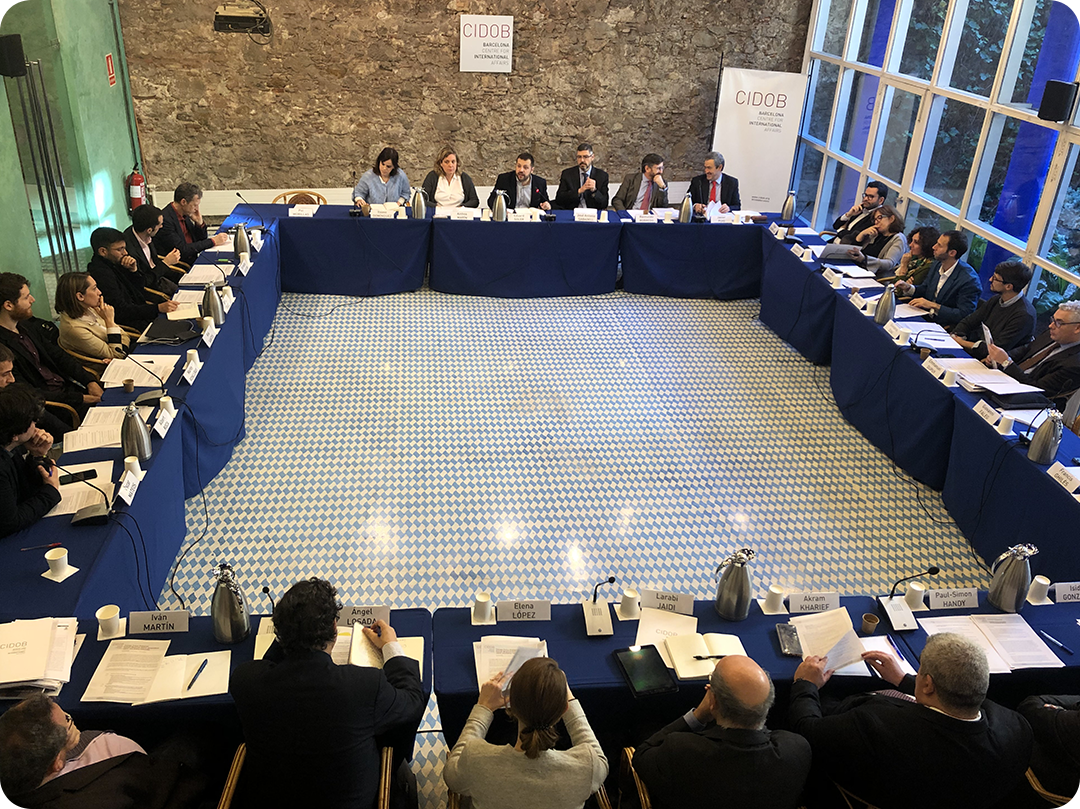 Europe-Maghreb-Africa: geopolitical vision and policy outcomes - Foreign Policy Dialogues
Our Senior Fellow Larabi Jaidi participated in a working group meeting to discuss synergies between EU's policies towards Africa and the old Euro-Med and Euro-Maghreb frameworks as well as what alliances are necessary to generate innovative and transformative proposals. This event took place on January 31th , Barcelona, Spain.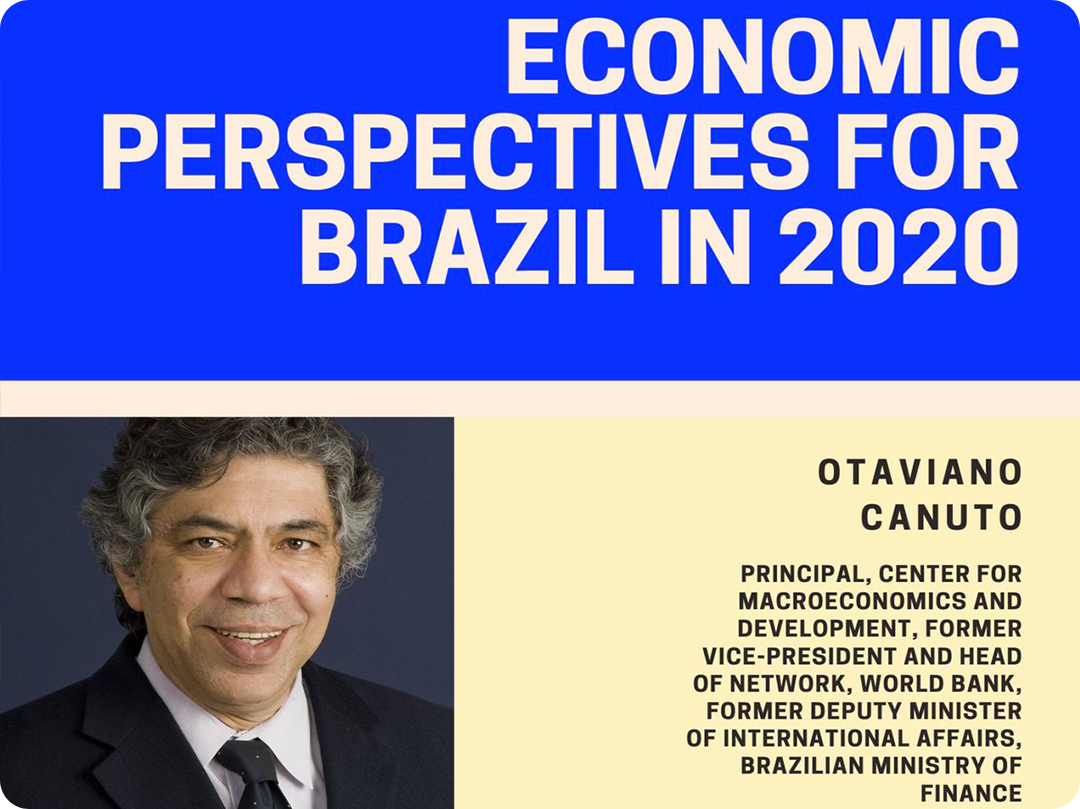 Economic perspectives for Brazil in 2020
Our Senior Fellow, Otaviano Canuto, who previously served as a vice president and Executive Director of the World Bank, Executive Director of the International Monetary Fund, and as a vice president at the Inter-American Development Bank, gave a presentation on economic perspectives for Brazil in 2020, to a floor of scholars and students from Columbia University. The roundtable took place at the Elliott School of International Affairs, George Washington University, Washington, on Monday, February 3rd.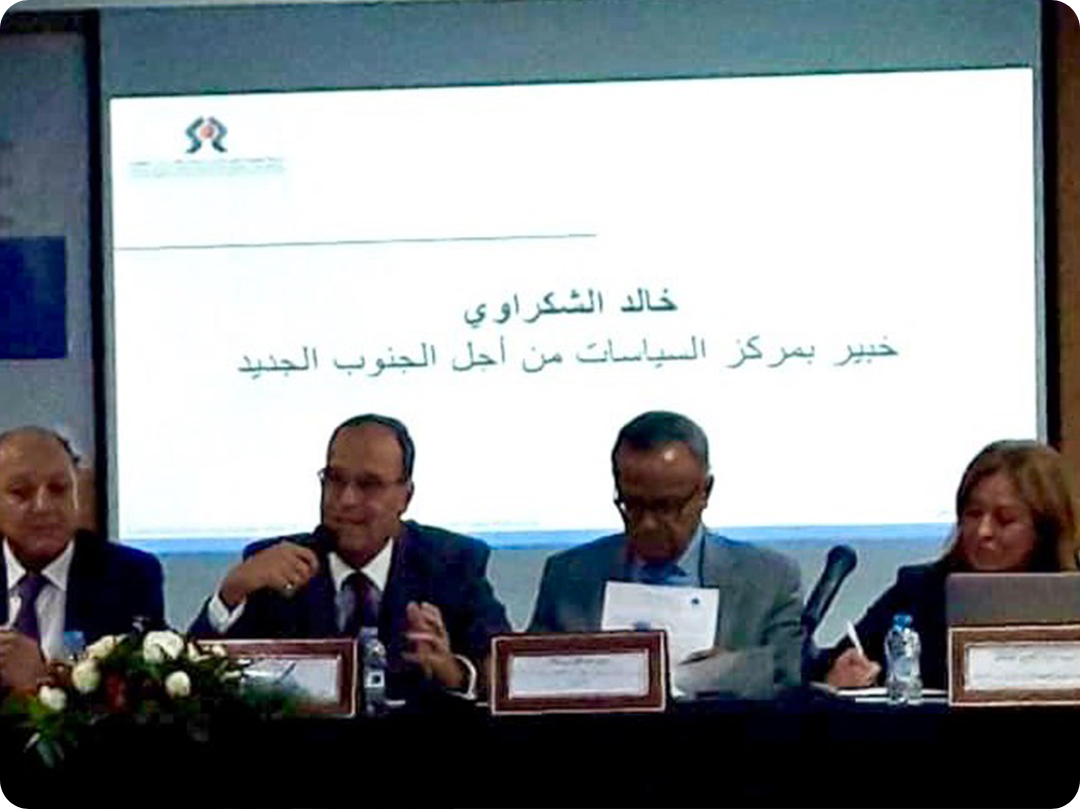 "مائدة مستديرة حول مو ضوع "حقوق الانسان والحكامة الترابية: أي شراكات؟
شارك الأستاذ الباحث خالد الشكراوي في المائدة المستديرة التي نظمتها اللجنة الجهوية لحقوق الانسان بالرباط - سلا- القنيطرة تحت عنوان "حقو ق الانسا ن والحكامة الترابية : أي شراكات ؟"

Why Think tanks Matter in Africa 2020
The Policy Center for the New South hosted a "Why Think Tanks Matter in Africa", in the framework of the annual Why Think Tanks Matter Forum, organized by the Think Tanks and Civil Societies Program (TTCSP). The Why Think Tanks Matter events serve not only to demonstrate the value and importance of think tanks around the world but also to highlight their instrumental role for determining in an early stage the new challenges that countries may face in various political and economic contexts. In this edition, speakers discussed the critical work think tanks perform in Africa according to their expertise.
American Presidential Elections
Interview with Helmut Sorge
In this interview, our columnist Helmut Sorge addresses the following issues:
- In the first two weeks of February, the Presidential Elections will begin in earnest. The Democrats begin to choose their candidats in the so called Primaries. Who is the favorite ?
- Does any of those candidats have a chance to win against Donald Trump ?
- Could Michael Bloomberg, one of the Democratic candidates, who entered the race late, be the surprise ?
You are receiving this email because you have subscribed in the past, attended one or more of our events, have contact with our staff or Fellows or broader network. We consider that you want to keep receiving our think tank's publications unless you unsubscribe from our mass mailing system.
Unsubscribe from this mailing list | Update your details | Other requests
Policy Center for the New South
Complexe Suncity, Building C, Av. Addolb, Albortokal street, Rabat, Morocco
www.policycenter.ma | contact@policycenter.ma

© 2019 Policy Center for the New South. All rights reserved.