HIGHLIGHTS FROM THIS WEEK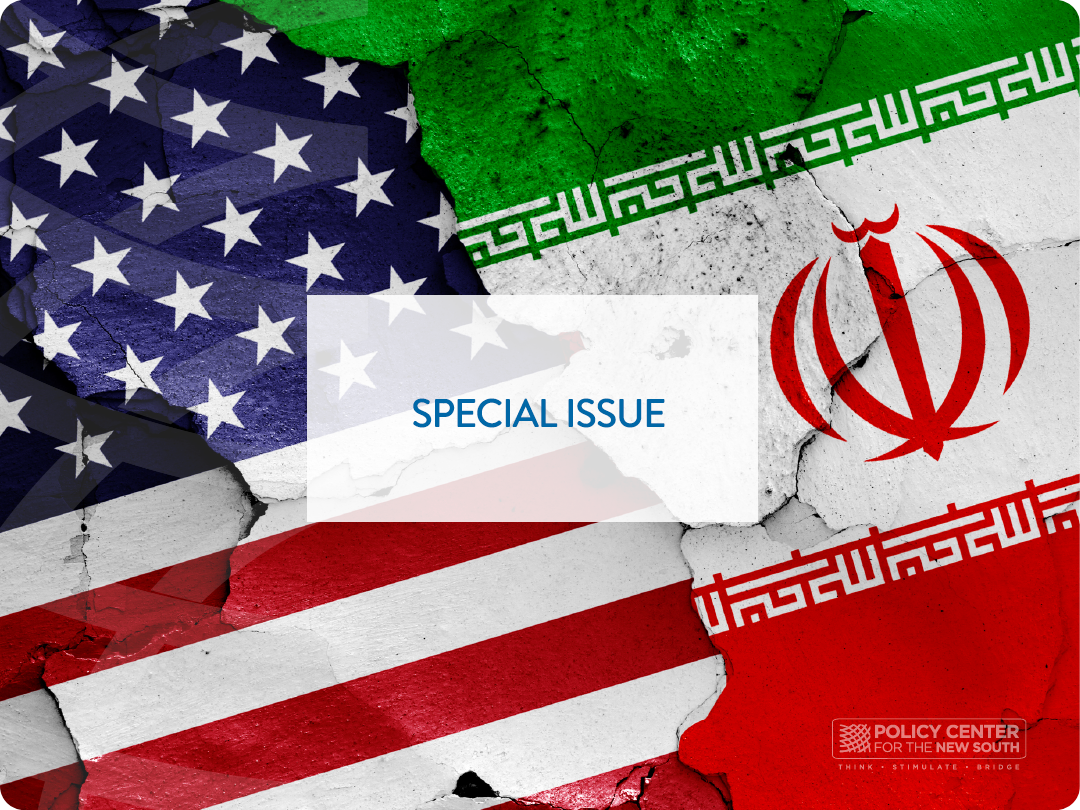 Iran/Etats-Unis : L'assassinat de Soulaimani, pas de quoi générer une guerre

Policy Brief | Abdelhak Bassou
Ce papier tente, aux vues de l'état actuel des relations entre les Etats-Unis et l'Iran et des conjonctures qui traversent la région et le monde d'aujourd'hui, de prospecter les pistes d'évolution de la tension ambiante. S'achemine-t-on vers une guerre ? Quels en seront les acteurs ? Quelle en seraient la nature et les limites et, surtout, quels en seraient les impacts, sur la région et sur le monde ? …
Iran-USA: "Hybrid" Wars Confront « Might Makes Right »

Opinion | Alfredo G.A. Valladão
The drone strike that claimed the life of Iranian general Qasem Soleimani unmasks the limits of so-called "hybrid" – or "asymmetric" – strategies. These low-intensity military operations, conducted through unofficial paramilitary forces, are supposed to allow a weaker state to gain geopolitical advantages without risking an open war with a stronger one. The idea is to gradually accumulate small …
Death was Late : "The Nightmare we feared has arrived"

Opinion | Helmut Sorge
Death was late because the departure time of the plane was delayed. But death arrived- six minutes after takeoff from Tehran's "Imam Khomeini International Airport. It was still dark, 6.12 hours' local time, when flight 752 of "Ukraine International Airlines" took course toward Kyiv, the Ukraine capital three hours and fourty two minutes away. The Boeing 737 800 NG had reached 2400 meters …
Morocco's Sovereignty over Natural Resources in Saharan provinces

Policy Paper | Shoji Matsumoto
The challenges against Morocco's sovereignty over natural resources in Saharan districts will be thoroughly examined and criticized. First, the inaccurate interpretation by the EU court of the phrase "a status separate and distinct from an administering State" in the Declaration on Friendly Relations. …
La coopération japonaise dans le continent africain Le développement de l'Afrique par l'Afrique

Opinion | Hajar El Alaoui
Les investissements japonais en Afrique sont en plein essor. Ils sont passés de 758 millions de dollars, en 2000, à 7,8 milliards en 2017, fruit de la présence sur le continent de près de 796 entreprises nippones. Troisième puissance économique et deuxième …
Sommet de Pau ou Sommet de Pô : Quelles options pour la résolution du conflit au Mali ?

Opinion | Youssef Tobi
La récente déclaration du Secrétaire général de l'Organisation des Nations unies 1 et les relais dans les différents médias qui avancent que la situation au Mali qui se détériore de plus en plus serait presque un euphémisme, tant l'Etat malien souffre depuis 2013 …
THE POLICY CENTER REPRESENTED IN NATIONAL & INTERNATIONAL FORA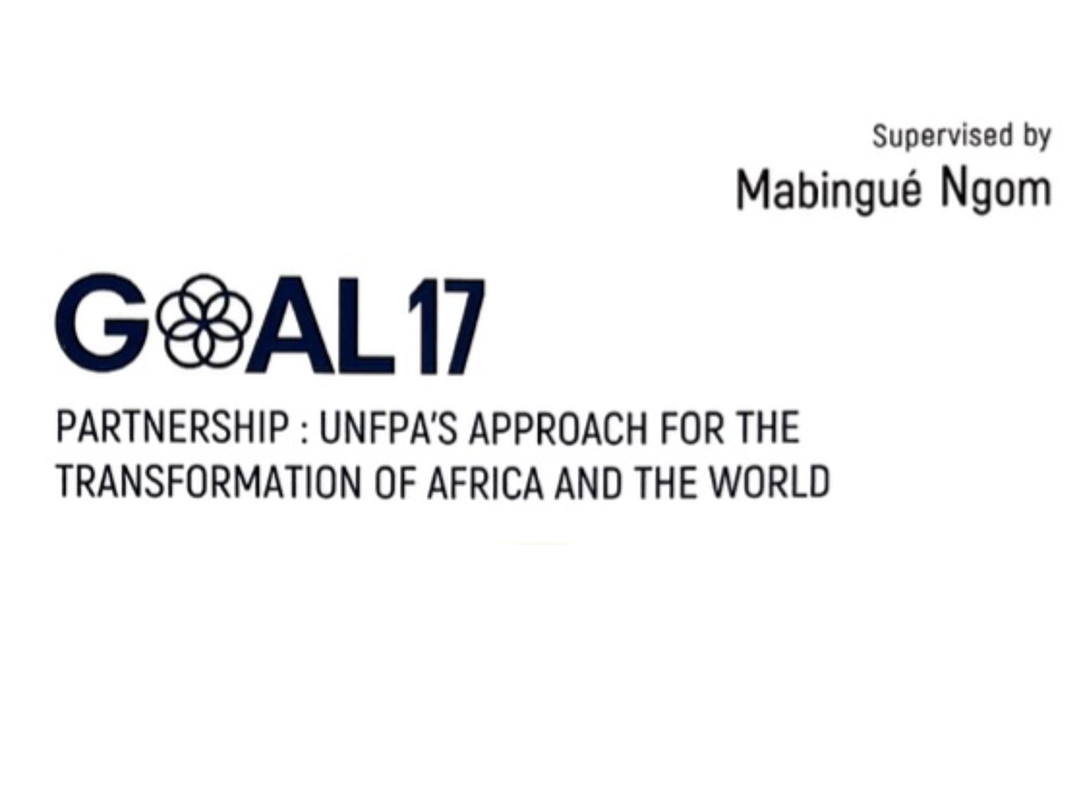 Goal 17 - Partnership: UNFPA's approach for transforming Africa and the world

Dr. Bouchra Rahmouni, our Research, Partnerships and Events Director, participated in the scientific committee involved in the "Goal 17 - Partnership: UNFPA's approach for transforming Africa and the world" under the supervision of Mabingué Ngom, member of the Atlantic Dialogues community and regional director, UNFPA.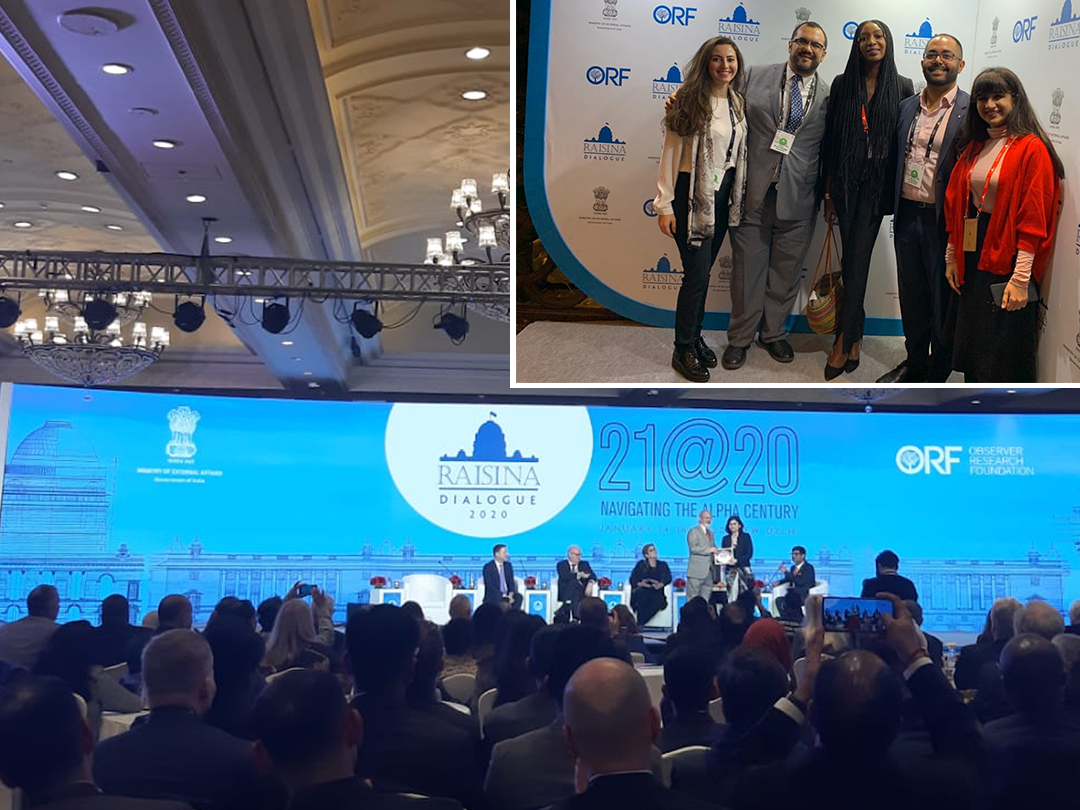 RAISINA DIALOGUE 2020

The Atlantic Dialogues Emerging Leaders #ADEL community was represented at the 5th edition of Raisina Dialogue, which took place from 14th-16th january 2020 in New Delhi India, contributing to discussions in several different capacities and enhancing intergenerational dialogue.

You are receiving this email because you have subscribed in the past, attended one or more of our events, have contact with our staff or Fellows or broader network. We consider that you want to keep receiving our think tank's publications unless you unsubscribe from our mass mailing system.
Unsubscribe from this mailing list | Update your details | Other requests
Policy Center for the New South
Complexe Suncity, Building C, Av. Addolb, Albortokal street, Rabat, Morocco
www.policycenter.ma | contact@policycenter.ma

© 2019 Policy Center for the New South. All rights reserved.