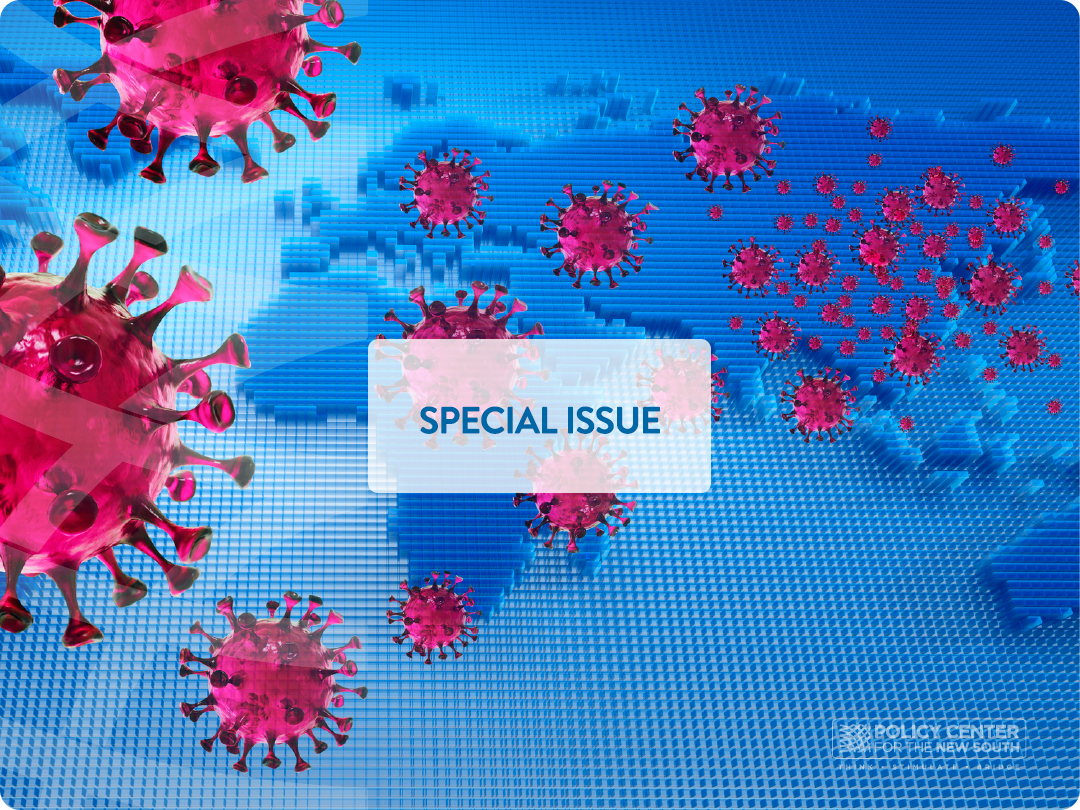 Rationalising Fear: The Novel Coronavirus in Times of Globalization

Opinion | Salma Daoudi
Epidemics are hardly a novelty. They have been shaping, mapping, and fundamentally altering human history from time immemorial. Exposing national vulnerabilities and feeding off poverty and insecurity, diseases have consistently threatened human and homeland security …
How Coronavirus Poses New Risks to Latin America's Sputtering Economies

Opinion | Otaviano Canuto
China's economy has come to a sudden stop. Large parts of the country remain in shutdown mode after the end of the Lunar New Year holiday, with national passenger traffic declining by 85% on the Wednesday after the break compared to 2019.
Outside of China, the impact of the slowdown has …
Les enjeux et la symbolique de la "Table ronde" dans le réglement des conflits internationaux : les cas du Vietnam et du Sahara

Policy Brief | Mohammed Loulichki
Le lancement et la conduite de toute négociation ne dépendent pas seulement des positions des parties, de leur volonté de faire des concessions et, éventuellement, du talent du médiateur. De la même manière qu'ils ne dépendent pas, uniquement, du règlement …
Revisiting international climate negotiations from an African perspective

Policy Paper | Maha Skah
2020 is an important year for the international climate agenda: it marks an opportunity to assess the implementation of the Paris Agreement signed in 2015 and to ratchet up the fight against global warming. Countries are expected to scale-up their national …
Emmanuel Lubanzadio, an Atlantic Young leader working for Twitter

Opinion | Sabine Cessou
This young German man with Congolese origins, educated in Germany, the United States and the Netherlands, has roots on three continents. He's not only the epitomy of an Atlantic young leader – the way the Policy Center for the New South defines them – but now also a member of the 2019 ADEL cohort Alumni. …
THE POLICY CENTER REPRESENTED IN NATIONAL & INTERNATIONAL FORA
Africa Think Tank Summit
The Policy Center for the New South has been invited to attend and speak at the 2020 Africa Think Tank Summit took place on February 26-28, 2020 in Cape Town, South Africa.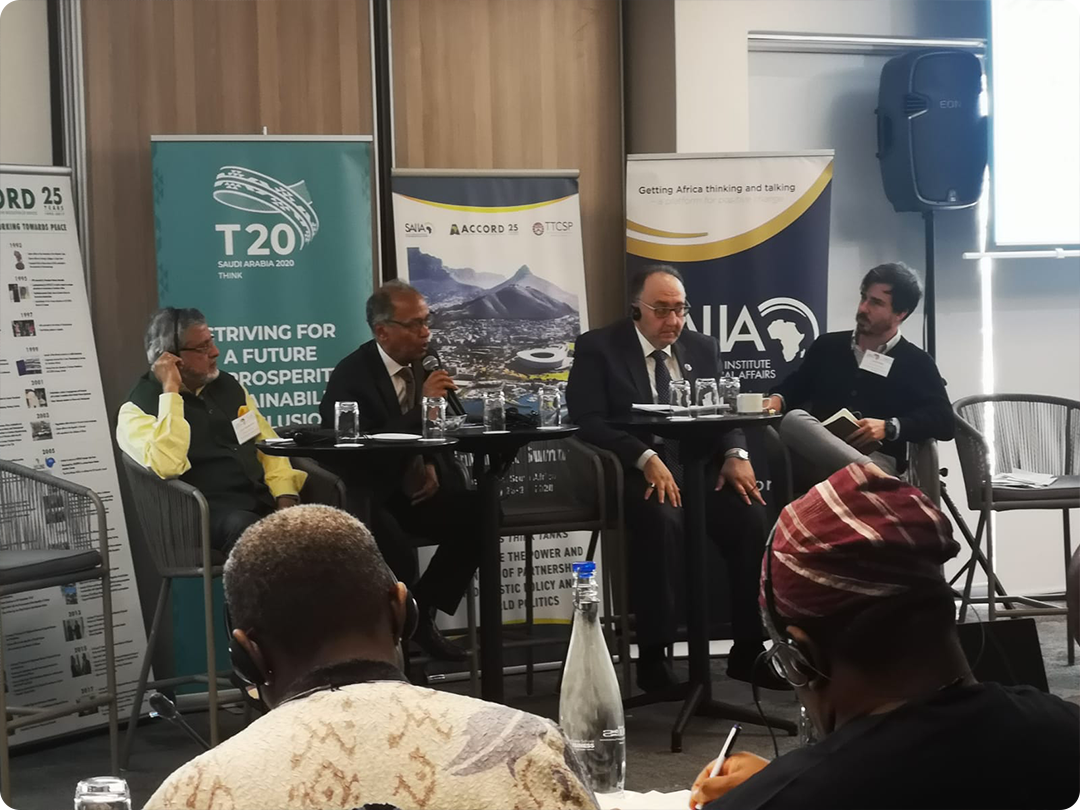 Abdelhak Bassou, Senior Fellow, spoke in the first Plenary Panel entitled "The Risks and Rewards of New World Reorder for Africa"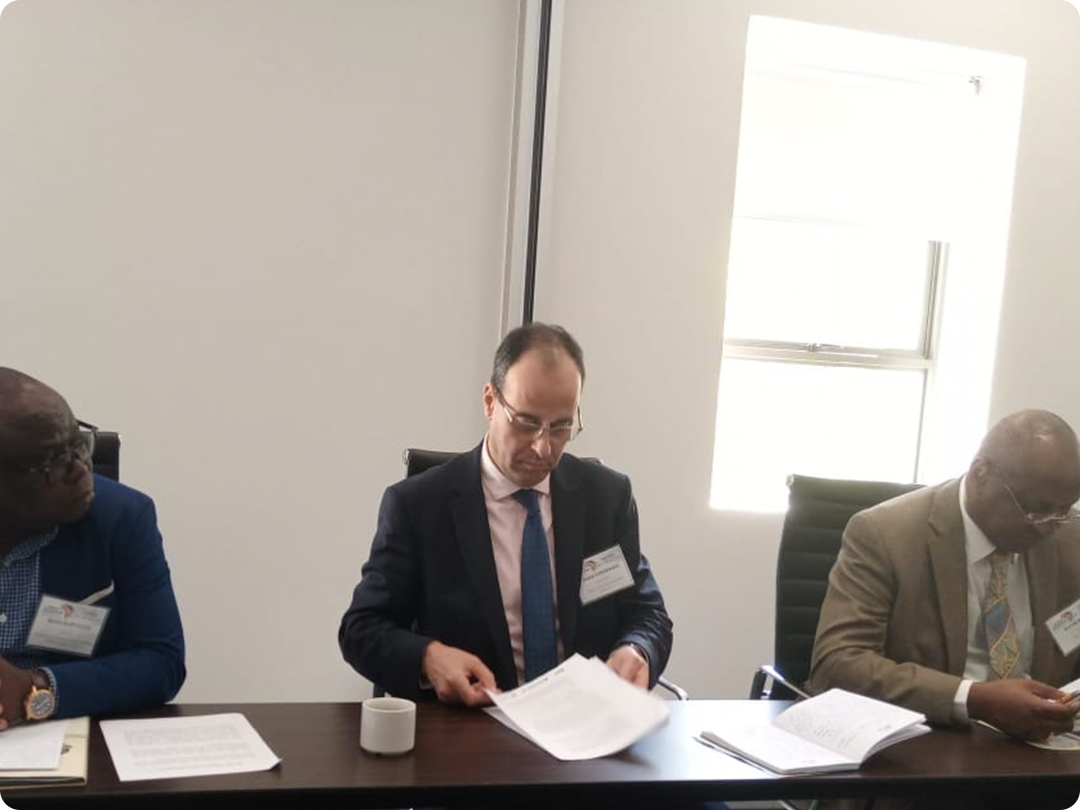 Khalid Chegraoui, Senior Fellow, spoke in the Breakout Session entitled "Balancing on the Head of a Pin: Managing the Employment and the Youth Dividends"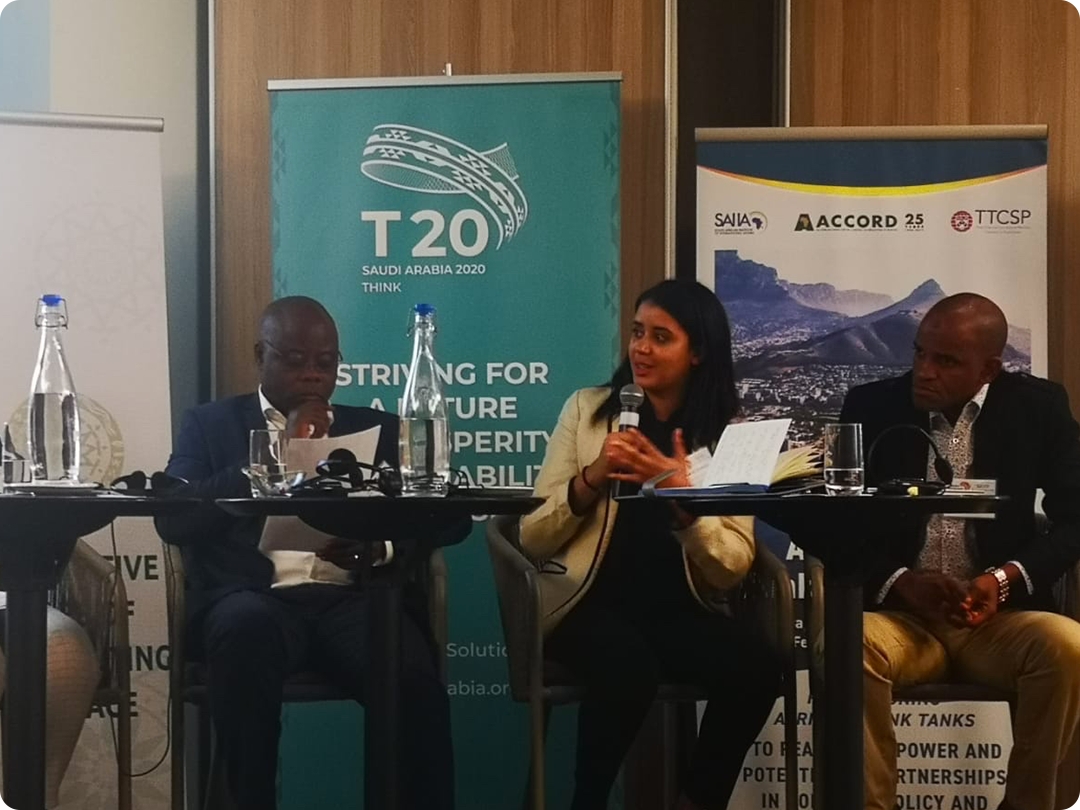 Amal El Ouassif, Research Assistant in International Relations, spoke in the Breakout Session entitled "Updating Africa's Approach to Internally Displaced Persons, Migration and Refugees"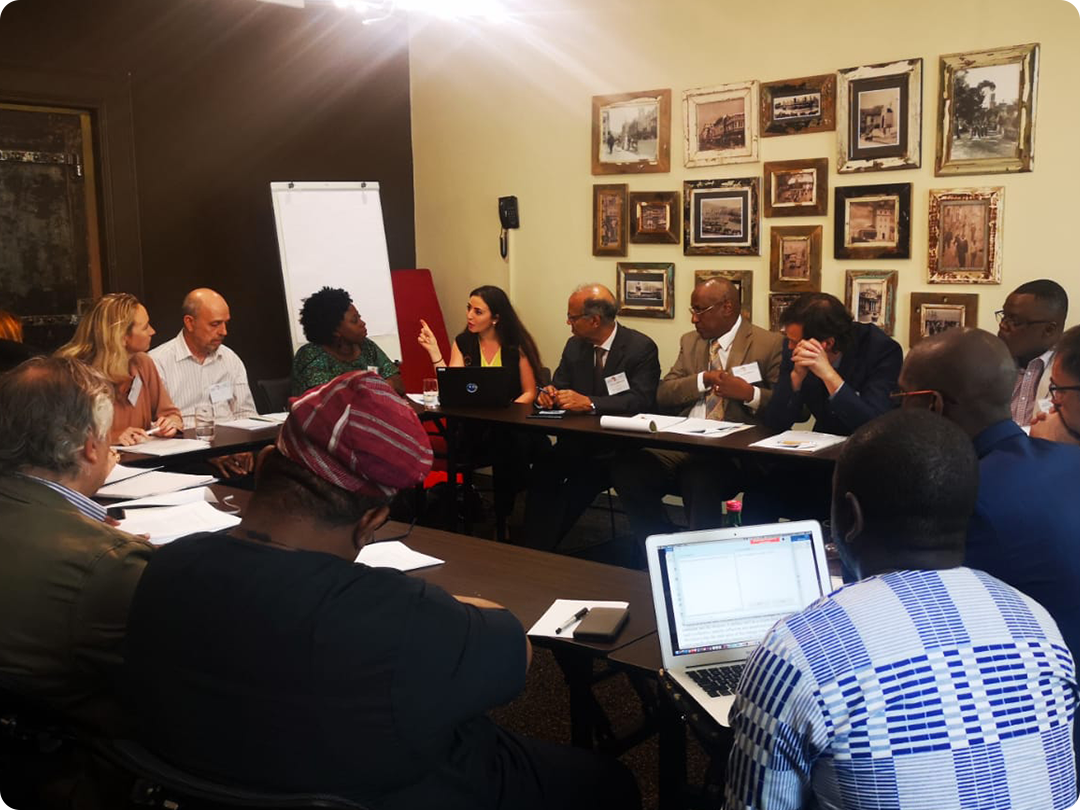 Lilia Rizk, Coordinator of the Emerging Leaders Program, spoke in the Breakout Session entitled "Can you hear us now? Strategic Communications for Think Tanks"
Forum de Bamako
Le Policy Center for the New South a participé à la 20ème édition du Forum de Bamako sous le thème « Quelle Afrique à l'horizon 2040 : entre mémoires et avenirs » et qui a eu lieu du 20 au 22 février 2020 à Bamako, Mali.

Nos Senior Fellow Abdelhak Bassou, Khalid Chegraoui, Rachid El Houdaigui, Mhammed Dryef et nos spécialistes en relations internationales Amal El Ouassif et Yousef Tobi sont intervenus durant les différents panels pour traiter de l'impact de la décentralisation et de la régionalisation sur les questions de sécurité et de développement.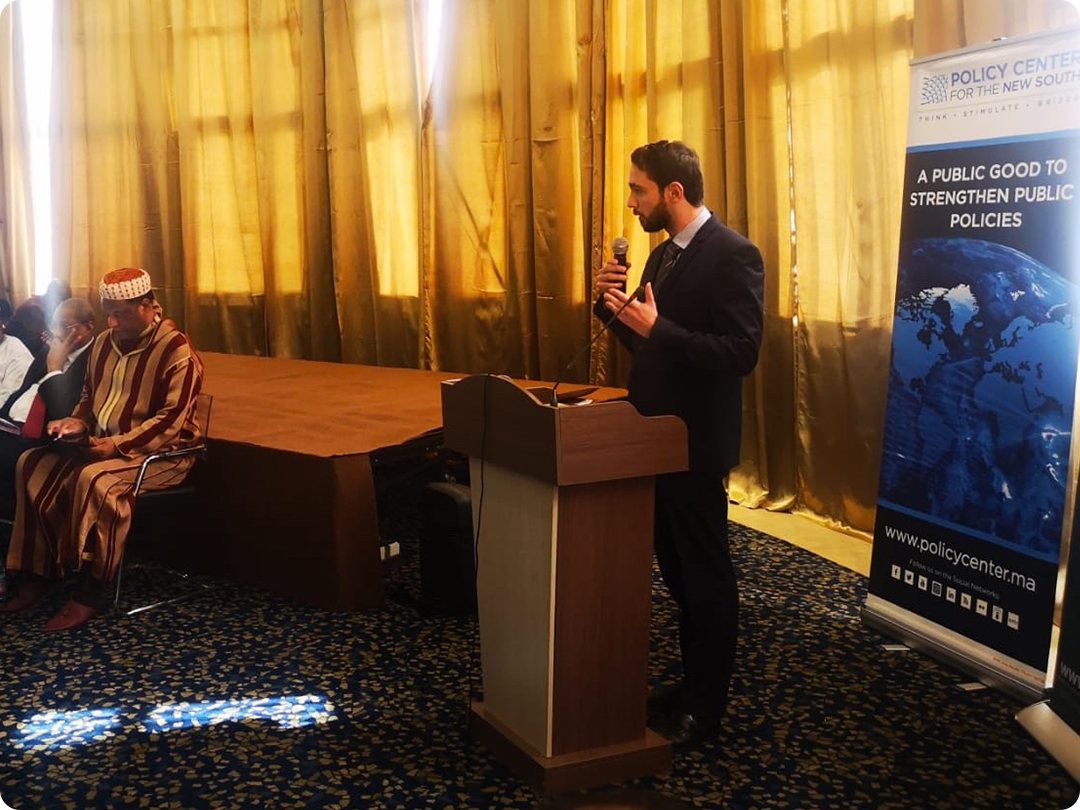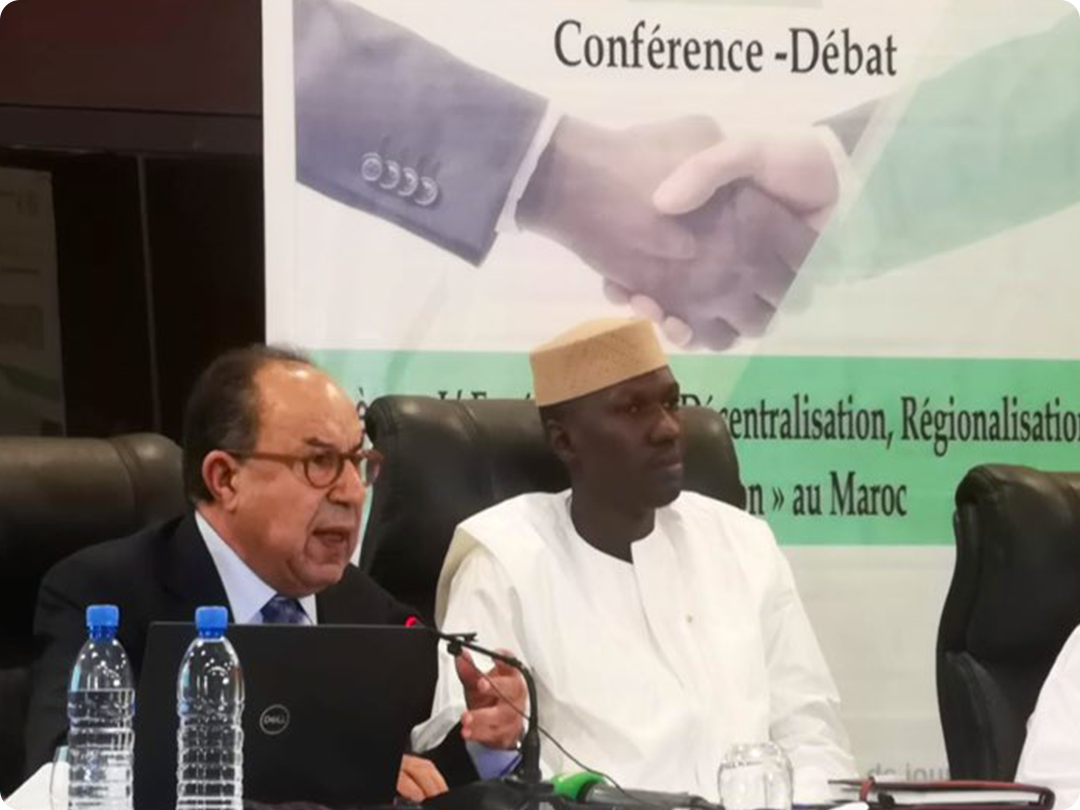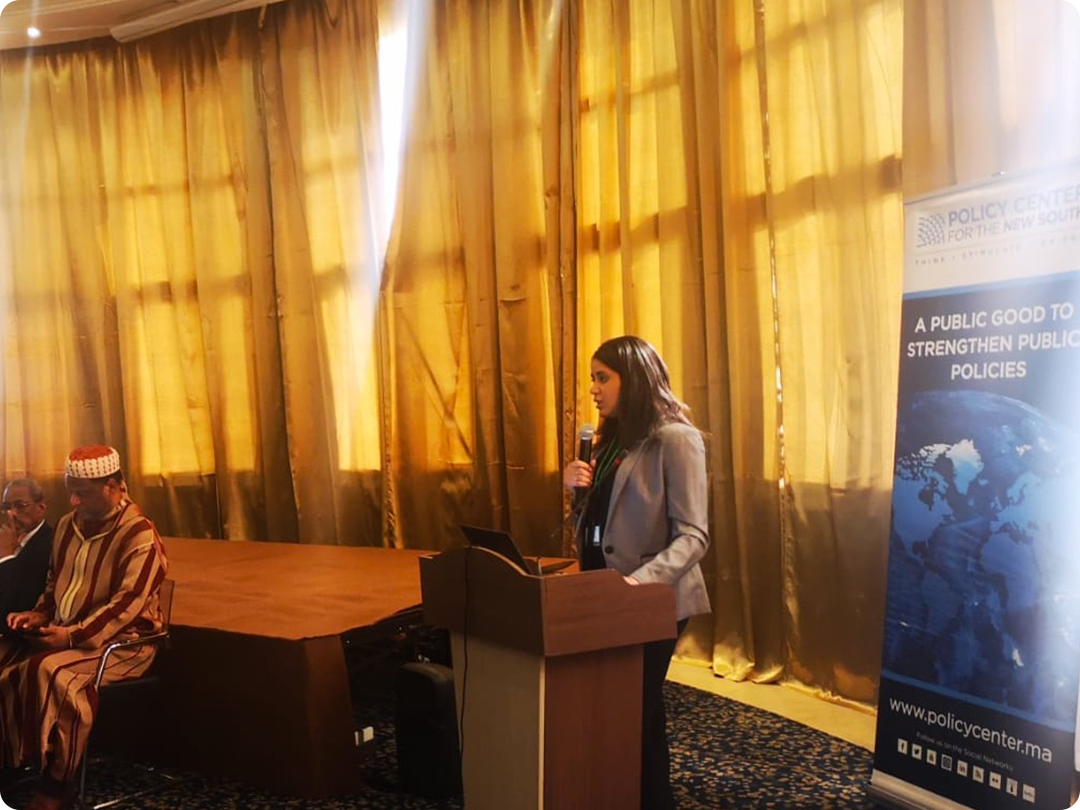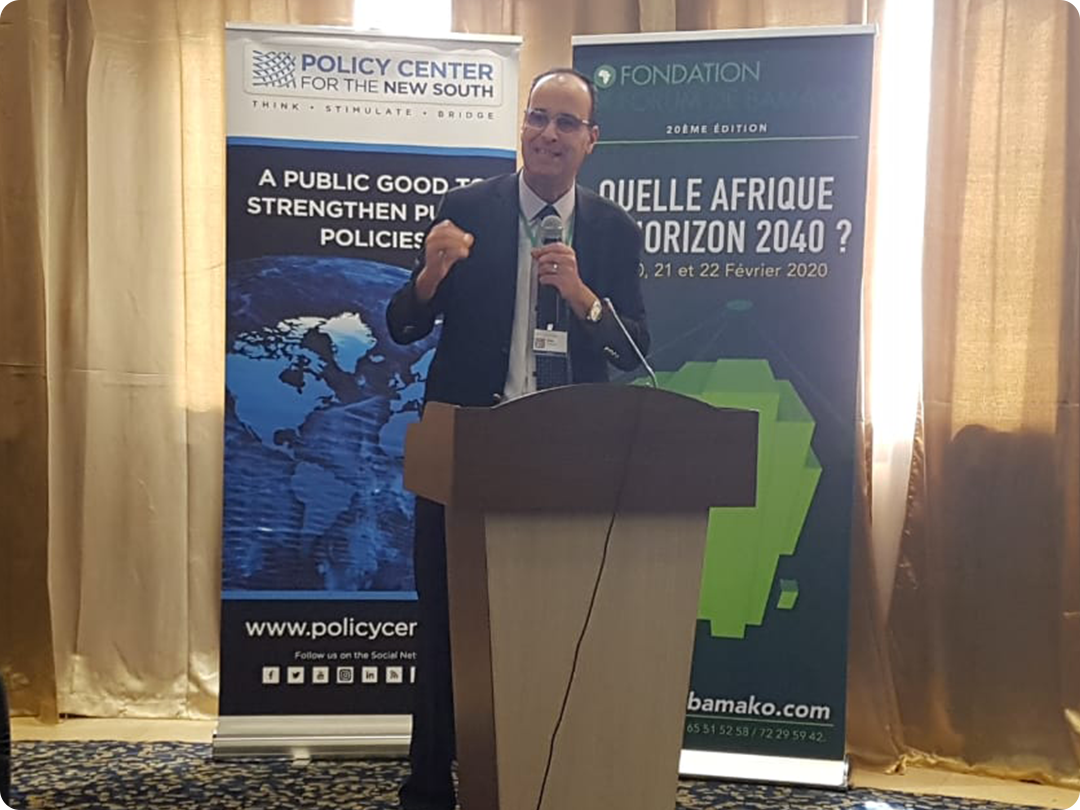 Colloque International sur les « Approches critiques de la mondialisation »
Bouchra Rahmouni, directrice de la recherche, partenariats et évènements a représenté le Policy Center for the New South au Colloque International sur les « Approches critiques de la mondialisation » organisé par l'Académie du Royaume du Maroc qui s'est tenu du 19 au 21 février à Rabat. Bouchra Rahmouni a traité lors de ce colloque de la problématique « Mondialisation et défis technologiques : L'Afrique dans un monde hyper-connecté ? ».
You are receiving this email because you have subscribed in the past, attended one or more of our events, have contact with our staff or Fellows or broader network. We consider that you want to keep receiving our think tank's publications unless you unsubscribe from our mass mailing system.
Unsubscribe from this mailing list | Update your details | Other requests
Policy Center for the New South
Complexe Suncity, Building C, Av. Addolb, Albortokal street, Rabat, Morocco
www.policycenter.ma | contact@policycenter.ma

© 2019 Policy Center for the New South. All rights reserved.