Highlights from this week
Humanitarian Assistance as Peace-Keeping - Beyond Charity -
Policy Paper | Shoji Matsumoto
Around the world, 140.2 million people are estimated to be in urgent need of humanitarian assistance. Reportedly, it is the highest number since World War II. At the end of April 2019, therefore, funding of $25.17 billion was required for humanitarian assistance. However, the amount received was only $2.58 billion, its funding coverage stopped at ...
Turning Promises into Reality – The Business Case for Gender Equality in Achieving the SDGs
Opinion | Paula Tavares , Otaviano Canuto
As world leaders gathered this month for high-level talks at the 74th United Nations General Assembly, pressing global issues were at the forefront of discussions, including progress toward the 2030 Agenda and the Sustainable Development Goals (SDGs). While taking stock of how far we have ...
China's Belt and Road Initiative: How has China's energy security changed over the past decade?
Policy Brief | Mehmet Ögu¨tçu¨
Decades of rapid economic growth have dramatically expanded China's energy needs. The magnitudes are impressive. China is now the world's largest consumer of energy, the largest producer and consumer of coal, and the largest emitter of carbon dioxide. It is increasingly looking toward securing ...
L'élection de Kais Saied comme troisième Président de la 2ème République : un changement dans le paradigme politique tunisien
Opinion | Abdessalam Jaldi
Le scrutin électoral tunisien du deuxième tour, caractérisé par un sursaut de participation des électeurs qui a atteint le taux de 60%, s'est achevé par une élection nette et confortable de Kais Saied comme 3ème Président de la II République ...
Policy Center represented in national & international fora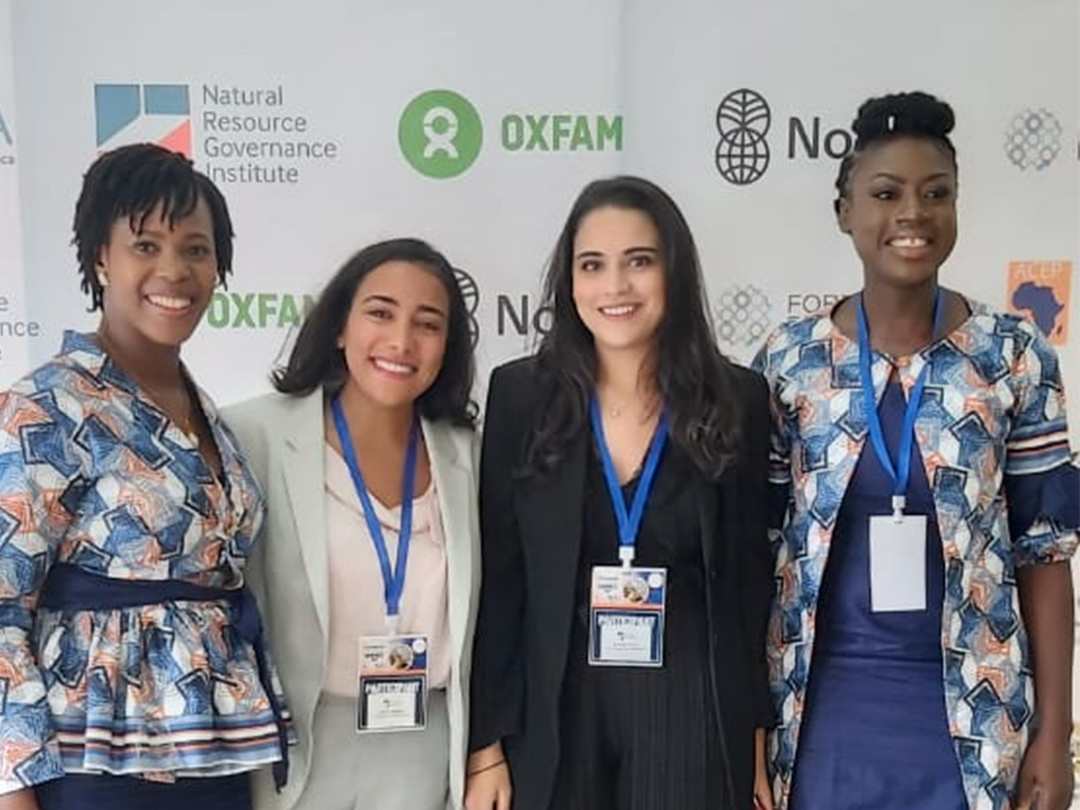 The Policy Center for the New South, through its young researchers Ihssane Guennoun and Oumnia Boutaleb, participated to the 5th Africa Oil Summit in Accra: "Optimizing oil & gas resources in Africa; the role of new discoveries in the Continent's development". Featured in the program H.E Minister


You are receiving this email because you have subscribed in the past, attended one or more of our events, have contact with our staff or Fellows or broader network. We consider that you want to keep receiving our think tank's publications unless you unsubscribe from our mass mailing system.
Unsubscribe from this mailing list | Update your details | Other requests
Policy Center for the New South
Complexe Suncity, Building C, Av. Addolb, Albortokal street, Rabat, Morocco
www.policycenter.ma | contact@policycenter.ma

© 2019 Policy Center for the New South. All rights reserved.